Long Sleeve Printed Zipper Hoodies
Welcome to our Styling Archive. Today, we are excited to present a fascinating exhibit on Long Sleeve Printed Zipper Hoodies.
This women's long sleeve printed zipper hoodie made of polyester and spandex material, it is soft and flexible. It has long been a top favorite among young women. Hoodies and sweatshirts are not only comfortable and sporty choices for everyday wear, but they are also quietly fashion-forward. A unique and cheap hoodie can now be worn for any occasion as long as you match them correctly. When you need more women's sweaters and hoodies, you will always find what you need in our women's clothing online store.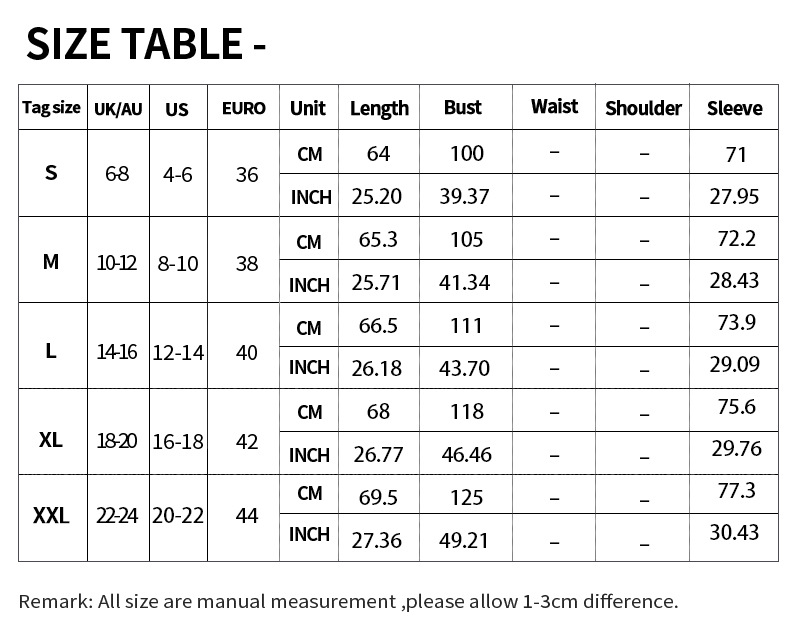 Long Sleeve Printed Zipper Hoodies
Stay cozy and trendy with this long sleeve printed zipper hoodies.
Made with soft and comfortable fabric, perfect for everyday wear.
The front zipper closure allows easy wear and versatility when styling.
The unique print design creates an eye-catching look that will make you stand out from the crowd.
The hood adds extra warmth and protection during colder days.
Available in a variety of sizes and colors to match your personal style.
Looking for more style options? Click
Sweatshirts & Hoodies
to explore.